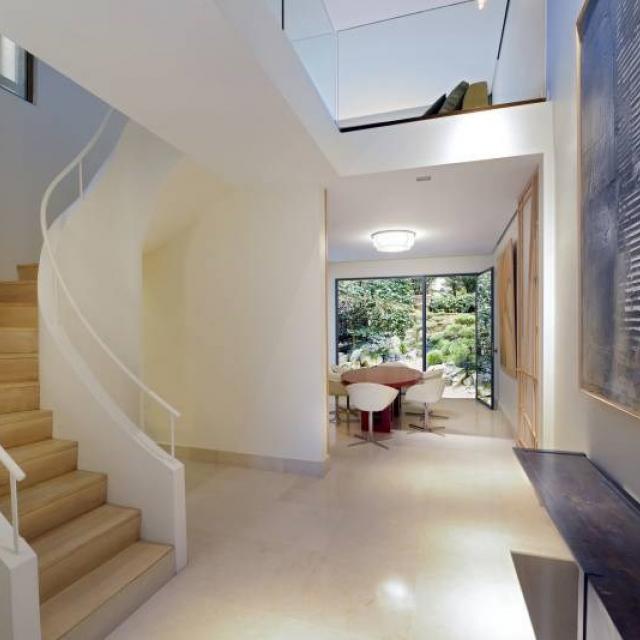 Neuilly-Maillot
A 260 m² private mansion renovated by a big name in upscale hospitality, with interiors designed by a feng shui master, in an area popular with international clients: a perfect example of our expertise in the market for private mansions!
Location
Neuilly-Maillot / 92
Product(s)
Private Mansion
Market value
3 500 000 € / 11 385 € / m²
Villa Maillot is a private road in Neuilly-sur-Seine, close to the Bois de Boulogne; some of its houses are quite remarkable. One of the most beautiful is Number 6. Chic and discreet in equal measure, this 5-storey 260 m² brick and stone house has been renovated by a big name in upscale hospitality to equal the very best of the world's largest luxury hotels. Inside, a feng shui master has created an atmosphere with no equal anywhere else. The colours, room layouts and art objects: everything is minutely calculated to create a seamless harmony that infuses a feeling of peaceful wellbeing the moment you step across the threshold. The same extraordinary appeal is also there in the Japanese garden designed by Erik Borja. In this area of the city so popular with international clients, this characterful building has been exquisitely redesigned to create an incomparable atmosphere. Which is precisely what our expertise in private mansions is all about.
Our signature on this project:
An acquisition in an area hyper-sought-after by international clients constantly searching for properties as unique as this.