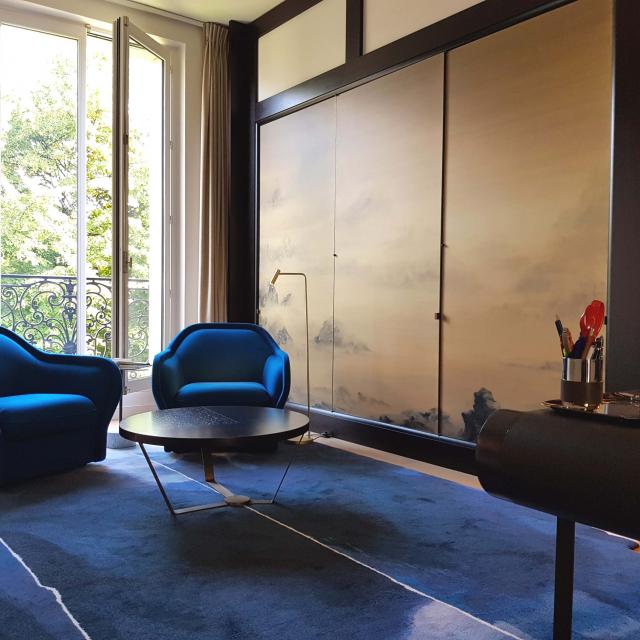 Paris-Floquet
A private mansion whose style falls somewhere between 1900 and today, with views of the Champ-de-Mars: a mammoth - but inspirational - renovation project delivered brilliantly by our teams!
Product(s)
Private Mansion
Market value
34 700 000€ / 34 979€ / m²
Architect
Pierre Yovanovitch
The door barely has time to open before you feel it: love at first sight. It would be a real struggle to resist the appeal of this private mansion with its classical façades that take you immediately back to the aristocratic homes of the early 1900s, and then, of course, there's the cherry on the cake: its views over the Champ-de-Mars. The interior is a masterpiece in itself. Which hardly comes as a surprise, since interior designer Pierre Yovanovitch has left his distinctive mark here. To inject a more intimate atmosphere, the second floor will be designed by Pascal Allaman in Japanese style, a German artist will create an atmosphere of lush greenery in the master suite using hand-carved tin leaves on otherwise bare wooden panels, and a spiral staircase will rise through a 17-metre-high atrium... A monumental project in every meaning of that word.
Our signature on this project:
Enthusiastically embracing an ambitious project without hesitation and working surrounded by some of today's most talented designers and architects.