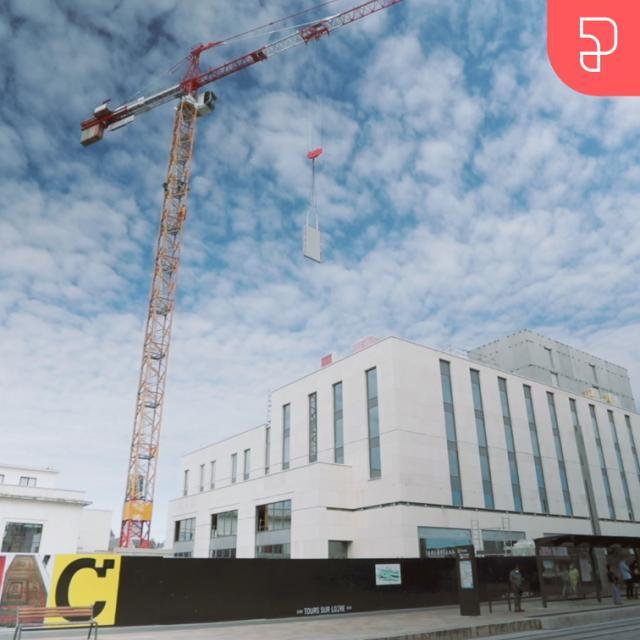 Mixed development schemes
Tours
It was an unexpected, but decisive, meeting on the Eurostar between an operator and Pulsim that led to the Hampton by Hilton project: two hotels now under construction on an iconic site in the city of Tours.
Product(s)
Mixed development schemes
Rental income
2 987 600€ / 285€ / m²
Market value
57 200 000€ / 5 448€ / m²
Investment horizon
10 ans
Architect
Arte Charpentier
In life, there are some trains that you just shouldn't miss. When our teams boarded a Eurostar service in March 2017, none of them suspected for a moment that an uneventful journey beneath the English Channel would turn into an unmissable opportunity. But among the other passengers was an operator grappling with the challenge posed by the withdrawal of his investor in a project to build two future 180-room hotels overlooking the iconic Pont Wilson bridge in the city of Tours. One visit was enough to convince us that we should invest in this exceptional site. Despite reaching agreement quickly, we still had to solve one particular problem before we could officially finalise our purchase of the two future hotels: a legal appeal against the project. Ultimately, the insurer we found to cover the risk of losing the case was not required, because the final adjudication gave permission for construction work to begin. In addition to the leases signed with the operator as security for our investment, we also acquired 12 retail units on the ground floor of the buildings, which are perfectly located on the city's main arterial road.
Our signature on this project:
The ability to apply the creativity necessary to counter the possible consequences of a successful appeal.