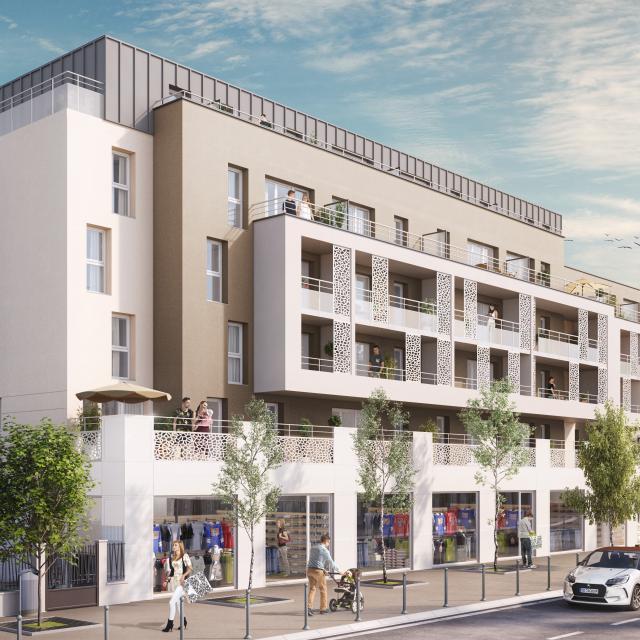 Amiens
In Amiens, we are creating a new community around a retirement home on a four-hectare industrial brownfield site. Just a few minutes from the city centre, this lush green setting will provide an ideal living environment for our senior citizens.
Product(s)
Retirement home
Rental income
900 000€ / 117€ / m²
Market value
19 300 000€ / 2 506€ / m²
Investment horizon
10 years
Fixed lease duration
12 years
One visit. That's all it took to convince us of the potential offered by this industrial brownfield site at the gateway to the city of Amiens. Alerted to the opportunity by the future project architect, we had no hesitation in making an unconditional purchase of a four-hectare plot while the existing tenant - an automotive equipment manufacturer experiencing financial difficulties - was still in occupation. Homes, local shops and a retirement home: by 2022, this will be an entirely new community created in peaceful surroundings, just a few minutes from the city centre. Between now and then, our teams will have completed all the work required to remove all traces of pollution from the worksite and focused all their energies on building a 7,700 m², 127-room retirement home. The leading operator of retirement homes will have responsibility for managing this building, as residents will enjoy breathtaking views of the nearby waterscape. All in all, an ideal location in which to age well, which is a goal we continue to target through many of our projects.
Our signature on this project:
An all-encompassing commitment, beginning with the determination to acquire this huge plot of land and transform it into a living environment worthy of our senior citizens.