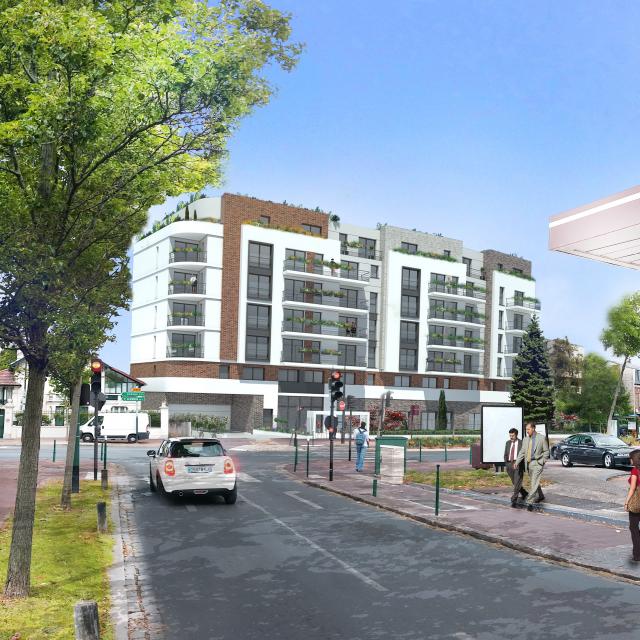 Rueil-Doumer

A much-needed project for central Rueil
Location
Rueil-Malmaison / 92
Product(s)
Retirement home
Market value
39 000 000 € / 5 387€ / m²
Investment horizon
10 years
Fixed lease duration
12 years
Avenue Paul Doumer in Rueil-Malmaison is no more than a 5-minute walk from the town's shopping centre and market. No.212 was a 6,000 m2 office building so plain as to pass unnoticed. But despite its obvious obsolescence, it attracted the attention of our teams, who jumped at the opportunity to acquire it with no strings attached at the end of 2018. So what was the idea? It was to begin with a clean slate to create a mixed development that would include a 7,000 m2 serviced retirement residence. The town council saw the scheme's potential to meet growing demand close to one of its main arterial routes. The planning permission granted in August 2019 approved the complete demolition of the existing building to make way for a new building that - three years later - will include 135 apartments for the council to allocate. The new residence will provide a wonderful living environment for residents, who will also be able to enjoy 800 m2 of common facilities at the calm centre of the development. This premium district is the ideal location for a retirement residence that will be exactly what Rueil Malmaison needs: our teams definitely have the knack of always being in the right place at the right time...
Our signature on this project:
Taking the risk of buying an obsolete building for cash with no certainty of obtaining planning permission for the project, but doing so in the firm belief that it would meet a real demand from its surrounding community.