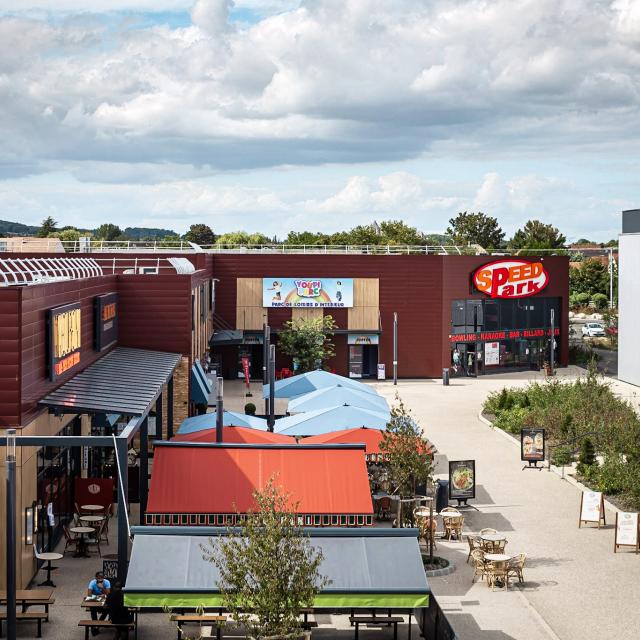 Chambly
A destination for leisure and experiences that's all about togetherness? It's called Chamblyrama! In addition to injecting new impetus into the town, this structurally important project for Chambly is a unique project designed to appeal to visitors of all ages!
Rental income
1 900 000€ / 103€ / m²
Market value
33 000 000€ / 1 793€ / m²
Investment horizon
3 years
Acquisition date
march-17
Project delivery
march-19
Tenant(s)
Feel Jump/ Speed Park/ Au Bureau/ Basic Fit/ Grand Frais/...
The land was acquired off plan, with no marketing requirements, and with commitments in place regarding land use and estate management... and the clear and stated intention of Chambly local authority to create a destination 100% focused on leisure. Despite these conditions, our teams were unfazed, and were always convinced that this was a project worth the effort! Three years later, Chamblyrama has risen from a wasteland to become a playground for every generation. From bowling and trampolining to karting, laser games, karaoke and more, the leisure opportunities are joined by a retail offering with something for every member of the family, and a wide range of restaurant options. Much more than simply a leisure centre, Chamblyrama is now a place to live life to the full and be enjoyed all year round... In other words, a gamble that has clearly paid off! The town of Chambly is enjoying new impetus thanks to the pioneering project known as Chamblyrama.
Our signature on this project:
Reviving a project that has been on hold for a decade and helping a city in its desire to create a leisure centre with something for all its residents.