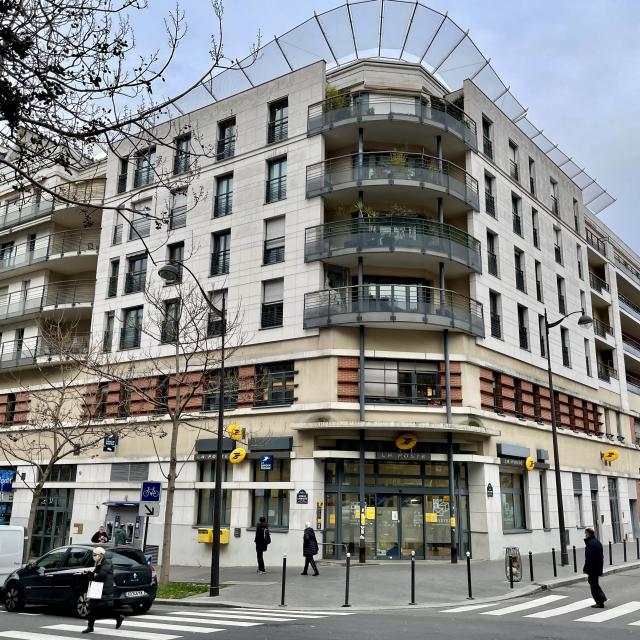 Paris-Laumière
Jackpot time for our teams who (very quickly) snapped up a building opposite the town hall in the 19th arrondissement of Paris, despite the risks posed by an ongoing legal battle and noise pollution. How did we do? A profit in millions of euros in less than two years!
Rental income
1 400 000€ / 279€ / m²
Market value
27 000 000€ / 5 389€ / m²
Investment horizon
10 years
Tenant(s)
La Poste/ Basic Fit/ Fond. Rotschild/ Unitimages
This 'bargain' of a project is exactly what we love! It's September 2015 and opposite the town hall in the19th arrondissement of Paris is a property complex of around 5,000 m² owned by a German investment fund, which has leased it to La Poste - the French post office - for years. It may look peaceful from the outside, but behind the scenes lies a seven-year legal battle between the management company and the owner over dilapidated fixtures and fittings, and the level of noise generated by the three floors of the mail sorting centre. For tax reasons, the seller wanted to complete the unconditional sale of this asset within just sixty days, at the same time as transferring the risk represented by the ongoing legal battle. It was a jackpot windfall for our teams, who were convinced of a favourable outcome and the potential of a site crying out for redevelopment. Once the legalities were out of the way (with a considerable payout from the developer's insurers), the lengthy process of negotiating with La Poste began. The goal was to relieve the La Poste Group of its unused space, review its rent, upgrade the asset and re-let it. Barely four years after the purchase, the Centre Ophtalmologique Edmond de Rothschild, Basic-Fit and the Unit Image animation studio signed long-term leases and are now benefiting from a tailormade renovation and upgrading process, that involved planning consents, the division of one unit into four, the creation of a new stairwell and the redefinition of internal spaces. What kind of profit did we make? Let's just say it was commensurate with the work done and the risks taken!
Our signature on this project:
The ability to make the acquisition quickly, unconditionally and (above all) with a legal battle underway, followed by the vision to put value back into the premises and generate a very high yield.