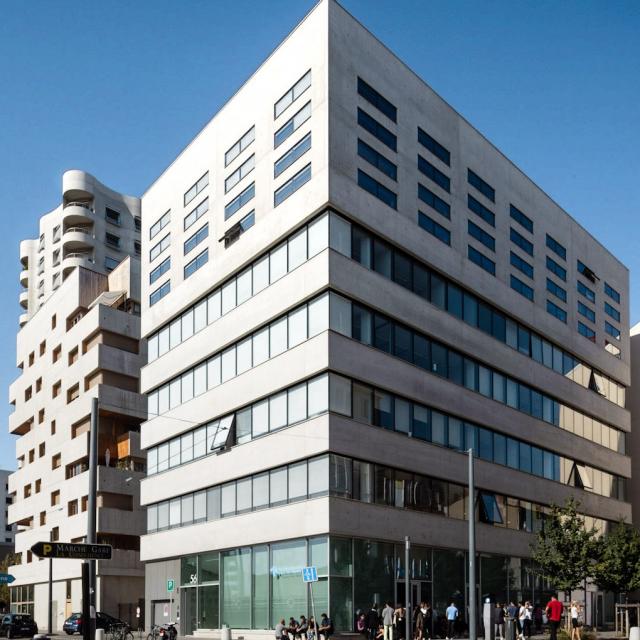 Lyon-Confluence
Convinced of the potential of the 'Confluence' urban regeneration project in Lyon, we acquired - off-plan - a 3,000 m2 office building by Herzog & de Meuron... which is now fully let.
Rental income
700 000€ / 254€ / m²
Market value
12 200 000€ / 4 224€ / m²
Investment horizon
10 years
Architect
Herzog & De Meuron
'Confluence' is THE flagship urban development project in the former capital of the Gauls. Designed to reflect the way we live today, and structured around a shopping centre, the scheme extends from leisure to luxury homes. It is here in this 'new Lyon' that we were able to acquire an office building by Herzog & de Meuron. These are the reasons why we were interested in this 3,000 m² building finished in exposed rough concrete: seven upper floors divisible into 14 units configured to provide local businesses with accommodation boasting 21st century standards, from acoustic and thermal insulation to refined aesthetics. Acquired off-plan, the building is now fully let to ten Lyon-based companies.
Our signature on this project:
Establishing a presence for ourselves in a new and developing community and contributing to the development of an iconic scheme in France's third-largest city. This project also demonstrates our ability to offer a product that aligns seamlessly with market demand by focusing on the space modularity offered by this building.