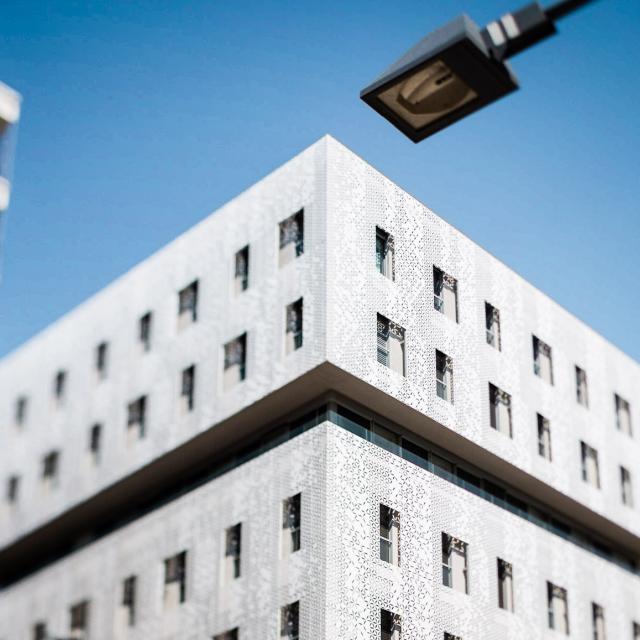 Montpellier
It's here in central Montpellier that we have acquired 25 retail units. We seized on this unmissable opportunity to acquire a premium location integral to the city authority's visionary project to create a broad avenue that will link Montpellier to the coastal community of Palavas-les-Flots.
Location
Montpellier / 34
Rental income
500 000€ / 154€ / m²
Market value
9 200 000€ / 2 840€ / m²
Investment horizon
10 years
Architect
Jacques Ferrier
Let's backtrack a little to the very start of the 2010s, when Georges Frêche - the mayor Montpellier at the time - was preparing to launch a new urban development plan for his city. Ten years on from the Antigone project to create a community with architecture inspired by ancient Greece, the department of Hérault was ready to begin work from scratch on a new visionary and contemporary project: the creation of a broad avenue to link Montpellier directly to the Mediterranean coast at Palavas-les-Flots. Our teams saw the opportunity to be part of this project alongside the architectural big hitters that were to design most of the new buildings for this development as completely unmissable. So, we made an off-plan acquisition of an office building then under construction to house local SMEs. But we didn't stop there, and purchased all 25 local retail units, with a total floor area of 7,000 m2. This same level of commitment is shared with many other projects occupying premium locations in other major provincial cities of France and - of course - in Paris.
Our signature on this project:
Being part of a project that will figure in the history of a major city with a long-term commitment to retain the offices in our asset portfolio.